Antibacterial hand gel MANUFAKTURA, 215 ml
Product code DGNR006
Availability In stock We ship within 24 hours of payment being credited to our account
Rozdáváme dárky k nákupu zdarma! Při nákupu v hodnotě:
501,0 Kč - 1 000,0 Kč
Hand disinfectant gel ANIOSGEL 800, 30 ml
1 001,0 Kč - 1 500,0 Kč
Protective hand cream Creme protectrice ANIOS, 50 ml
> 1 501,0 Kč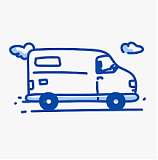 Free shipping
ANTIBACTERIAL HAND GEL WITH MINT AND HOT SALT, price 78 CZK/pc.

Antibacterial gel with a pleasant scent effectively combats bacteria, germs and mould and cleans your hands anytime and anywhere. Products with 60% or more alcohol are generally declared to be virucidal, this antibacterial gel is made with 70% alcohol. It is quickly absorbed and thanks to the content of mint extract, soothing panthenol, softening boiling salts and antiseptic tea tree essential oil, it leaves the skin of the hands clean, well cared for, soft and without a sticky feeling. Even hand sanitizing can be a pleasant experience.