Alcohol-free cleaning wipes INCIDIN OXYWIPE S, pack of 100 ks
Product code DUNP004
Availability In stock We ship within 24 hours of payment being credited to our account
Rozdáváme dárky k nákupu zdarma! Při nákupu v hodnotě:
501,0 Kč - 1 000,0 Kč
Hand disinfectant gel ANIOSGEL 800, 30 ml
1 001,0 Kč - 1 500,0 Kč
Protective hand cream Creme protectrice ANIOS, 50 ml
> 1 501,0 Kč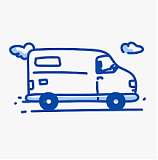 Free shipping
ALCOHOL-FREE UBROUSKY FOR QUICK DISINFECTION OF SURFACES, price 297 CZK/pack.

Wipes based on high-speed hydrogen peroxide-Hi-speed H2O2. A completely new and revolutionary formulation of Incidin OxyFoam S and Incidin OxyWipe S, whose active ingredient is a patented form of hydrogen peroxide with a full spectrum of effectiveness. Not only effective against a wide range of microorganisms, but also highly safe, leaving no harmful residues. Excellent material compatibility. These disinfectant wipes are suitable even for very sensitive materials.