Chrono Vitamin C, 60 tablets
Product code DS003
Availability In stock We ship within 24 hours of payment being credited to our account
Number of pieces in the package 60
Rozdáváme dárky k nákupu zdarma! Při nákupu v hodnotě:
501,0 Kč - 1 000,0 Kč
Hand disinfectant gel ANIOSGEL 800, 30 ml
1 001,0 Kč - 1 500,0 Kč
Protective hand cream Creme protectrice ANIOS, 50 ml
> 1 501,0 Kč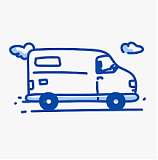 Free shipping
A dietary supplement in the form of micronized vitamin C with licorice and wild strawberry flavor that contributes to the maintenance of normal immune system function, collagen production for normal blood vessel, cartilage, bone and skin function, protection of cells from oxidative stress, normal nervous system function, reduction of fatigue and exhaustion and normal mental function.

Pack of 60 tablets.

Ingredients: vitamin C (acorbic acid, sodium ascorbate), licorice extract, fillers (palatinose, acacia gum), flavouring (wild strawberry), colour (beetroot extract), anti-caking agent (magnesium salts of fatty acids), natural sweetener (stevia extract).

Recommended dosage and warnings for use: 1-2 tablets per day. Do not exceed the recommended daily dose. Dietary supplements are not a substitute for a varied diet. Not intended for children under 3 years of age.

Store in a dry and dark place at a temperature below 30 oC. Keep out of reach of children.