Hand disinfectant gel v 5l balení ANIOSGEL 85 NPC
Product code DGNR005
Availability In stock We ship within 24 hours of payment being credited to our account
Rozdáváme dárky k nákupu zdarma! Při nákupu v hodnotě:
501,0 Kč - 1 000,0 Kč
Hand disinfectant gel ANIOSGEL 800, 30 ml
1 001,0 Kč - 1 500,0 Kč
Protective hand cream Creme protectrice ANIOS, 50 ml
> 1 501,0 Kč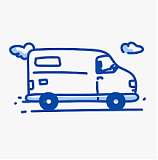 Free shipping
FULLY VIRUCID DISINFECTING HAND GEL, FILLED IN CANISTER, price 1 175 CZK/pc.

Looking for a large pack of hand sanitizing gel? Then we offer you a fully virucidal alcohol hand sanitizer in the form of a gel in a 5 litre canister. Disinfect your hands gently but effectively. ANIOSGEL gels have proven efficacy against 99.9% of microorganisms, including efficacy against the full range of coronaviruses. Clean hands without washing with soap and water and gentle care for sensitive skin are the benefits of our hand sanitizing gels.

This hand sanitizer canister can also be used to refill smaller bottles of ANIOSGEL 85 NPC 500 ml. These smaller bottles are used in hand sanitizer dispensers.