Hand disinfectant gels with pump ANIOSGEL 800, balení 12 x 500 ml
Product code DGNR007
Availability In stock We ship within 24 hours of payment being credited to our account
Number of pieces in the package 12
CENA: 1 824 Kč/balení (152 Kč/ks)


Rozdáváme dárky k nákupu zdarma! Při nákupu v hodnotě:
501,0 Kč - 1 000,0 Kč
Hand disinfectant gel ANIOSGEL 800, 30 ml
1 001,0 Kč - 1 500,0 Kč
Protective hand cream Creme protectrice ANIOS, 50 ml
> 1 501,0 Kč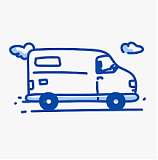 Free shipping
FULLY VIRUCID DISINFECTING HAND GELS, price 152 CZK/pc.

Fully virucidal alcohol hand sanitizer in gel form that protects and disinfects your hands. At the same time, it is maximally gentle to the skin of your hands and therefore suitable even for sensitive skin. This hand sanitizer is made primarily from BIO ethanol and glycerol and is free from added colorants and perfumes. It is suitable for hygienic and surgical hand disinfection. It is dermatologically tested according to the latest and most stringent EN standards. The effectiveness of this hand sanitizer is proven on 99.9% of microorganisms, including its effectiveness on a wide range of coronaviruses. The pack contains 12 disinfectant gels with a handy pump.