Disinfectant washing emulsion SKINSAN SCRUB N, 5 l
Product code MNR002
Availability In stock We ship within 24 hours of payment being credited to our account
Rozdáváme dárky k nákupu zdarma! Při nákupu v hodnotě:
501,0 Kč - 1 000,0 Kč
Hand disinfectant gel ANIOSGEL 800, 30 ml
1 001,0 Kč - 1 500,0 Kč
Protective hand cream Creme protectrice ANIOS, 50 ml
> 1 501,0 Kč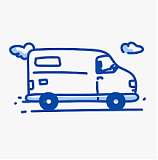 Free shipping
LIQUID DISINFECTING WASHING EMULSION, price 905 CZK/pc.

Disinfectant washing emulsion for decolonization of body and hair. For quality pre-operative preparation of the patient. The new formulation of the product ensures a wide spectrum of efficacy with 24 hours residual effect along with very good tolerability, making it suitable even for very sensitive skin. It is effective against bacteria, yeasts and enveloped viruses and has a residual efficacy of more than 24 hours, thus protecting against recolonisation. The product is notified as a biocide.