Disposable black three-layer drapes DISPOSABLE MEDICAL MASK AnDum, type IIR, pack of 50 ks
Product code J3R002A
Availability Info in the shop Skladem u našeho partnera Pharma Activ Czech s.r.o.
Number of pieces in the package 50
CENA: 160 Kč/balení (3,20 Kč/ks)


Rozdáváme dárky k nákupu zdarma! Při nákupu v hodnotě:
501,0 Kč - 1 000,0 Kč
Hand disinfectant gel ANIOSGEL 800, 30 ml
1 001,0 Kč - 1 500,0 Kč
Protective hand cream Creme protectrice ANIOS, 50 ml
> 1 501,0 Kč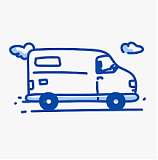 Free shipping
Disposable drape / mouthpiece, pack of 50 pcs, price CZK 3,20/pc.

Disposable three-layer drapes in black, filter class IIR, BFE > 98 %. These black drapes are designed for medical, dental, office purposes as well as for general use. The package contains 50 black drapes with clamping elastic bands. The box also contains Czech instructions for use, product description, manufacturer's marking, date of manufacture and expiry, EAN code, CE marking, pictogram instructions.

The product is duly registered in the EU and has a TÜV test report.

These disposable mouthpieces comply with the following standards: EN ISO 14971:2012, EN ISO 15223-1:2016, EN 1041:2008, EN 14683:2019+AC:2019, EN ISO 10993-1:2009/AC:2010, EN ISO 10993-5:2009, ISO 10993-10:2010.