Disposable non-woven surgical gown SMMMS opero®, sterile
Product code JOOP1A-JOOP1D
Size Choose option, please
Rozdáváme dárky k nákupu zdarma! Při nákupu v hodnotě:
501,0 Kč - 1 000,0 Kč
Hand disinfectant gel ANIOSGEL 800, 30 ml
1 001,0 Kč - 1 500,0 Kč
Protective hand cream Creme protectrice ANIOS, 50 ml
> 1 501,0 Kč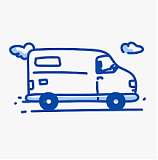 Free shipping
Sterile surgical gown dark blue. Price 64 CZK/pc.

This disposable sterile gown does not contain viscose or cellulose. It is made of five-layer non-woven fabric SMMMS and has raglan sleeves. We offer sizes M, L, XL and XXL.

M-JOOP1A, L-JOOP1B, XL-JOOP1C and XXL-JOOP1Health Class Is

Use, e.g. in theatres, ICUs and recovery rooms.

Compliance with MDD 93/42.