Protective overalls ESTILO ES 6124, vel. XXXL
Product code L-OO007_XXXL-OO010
Availability In stock We ship within 24 hours of payment being credited to our account
Size Estilo Size 3XL
Rozdáváme dárky k nákupu zdarma! Při nákupu v hodnotě:
501,0 Kč - 1 000,0 Kč
Hand disinfectant gel ANIOSGEL 800, 30 ml
1 001,0 Kč - 1 500,0 Kč
Protective hand cream Creme protectrice ANIOS, 50 ml
> 1 501,0 Kč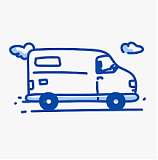 Free shipping
DISPOSABLE PROTECTIVE OVERALLS III. CATEGORIES, CLASSES 5,6, price 60 CZK/pc.

The product falls into category III and corresponds to the standard of protective clothing against dust particles and certain sprays of liquid chemicals. It does not contain silicone and does not cause allergies.