Alcohol-free cleaning wipes INCIDIN OXYWIPE S, pack of 100 ks
Product code DUNP004
Availability In stock We ship within 24 hours of payment being credited to our account
We give away free gifts with purchase For purchases worth:
1 000,0 Kč - 1 500,0 Kč
Hand disinfectant gel ANIOSGEL 800, 30 ml
1 501,0 Kč - 2 000,0 Kč
Protective hand cream Creme protectrice ANIOS, 50 ml
> 2 001,0 Kč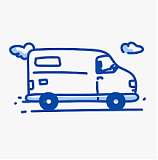 Free shipping
ALCOHOL-FREE UBROUSKY FOR QUICK DISINFECTION OF SURFACES

Wipes based on high-speed hydrogen peroxide-Hi-speed H2O2. A completely new and revolutionary formulation of Incidin OxyFoam S and Incidin OxyWipe S, whose active ingredient is a patented form of hydrogen peroxide with a full spectrum of effectiveness. Not only effective against a wide range of microorganisms, but also highly safe, leaving no harmful residues. Excellent material compatibility. These disinfectant wipes are suitable even for very sensitive materials.