Hand disinfectant SKINMAN SOFT PROTECT FF, 500 ml
Product code DPNR001
Availability In stock We ship within 24 hours of payment being credited to our account
Rozdáváme dárky k nákupu zdarma! Při nákupu v hodnotě:
501,0 Kč - 1 000,0 Kč
Hand disinfectant gel ANIOSGEL 800, 30 ml
1 001,0 Kč - 1 500,0 Kč
Protective hand cream Creme protectrice ANIOS, 50 ml
> 1 501,0 Kč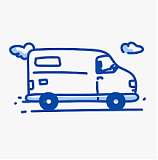 Free shipping
Hand sanitizer with full virucidal efficacy, price 158 CZK/pc.

Contains vitamin E, panthenol and glycerin. Protects and intensively cares, contains no perfume. A hand sanitizer that has been specially developed for frequent sanitizing of your hands. Also suitable for dispensers.