Hand disinfectant SKINMAN SOFT PROTECT FF, 500 ml
Product code DPNR001
Availability In stock We ship within 24 hours of payment being credited to our account
We give away free gifts with purchase For purchases worth:
1 000,0 Kč - 1 500,0 Kč
Hand disinfectant gel ANIOSGEL 800, 30 ml
1 501,0 Kč - 2 000,0 Kč
Protective hand cream Creme protectrice ANIOS, 50 ml
> 2 001,0 Kč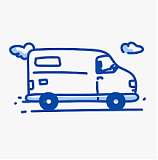 Free shipping
Hand disinfection with full virucidal efficacy

Contains vitamin E, panthenol and glycerin. Protects and intensively cares, contains no perfume. A hand sanitizer that has been specially developed for frequent sanitizing of your hands. Also suitable for dispensers.