Concentrate for surface disinfection INCIDIN PRO, 2 l
Product code DPNP002
Availability In stock We ship within 24 hours of payment being credited to our account
Rozdáváme dárky k nákupu zdarma! Při nákupu v hodnotě:
501,0 Kč - 1 000,0 Kč
Hand disinfectant gel ANIOSGEL 800, 30 ml
1 001,0 Kč - 1 500,0 Kč
Protective hand cream Creme protectrice ANIOS, 50 ml
> 1 501,0 Kč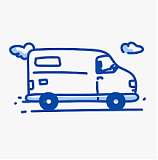 Free shipping
PROFESSIONAL DISINFECTION OF AREAS - CONCENTRATE IN A TAX BED, price 949 CZK/pc.

Aldehyde-free concentrate for cleaning and disinfecting all types of floors and surfaces Thanks to a truly unique formula that is both intelligent and harmoniously balanced, Incidin Pro brings new quality as the latest cleaning standard not only in the healthcare sector. Incidin Pro is effective against bacteria, yeast, a variety of viruses and including Noroviruses, making Incidin Pro the solution for high risk situations and on many types of flooring.