Washing emulsion MANISOFT for frequent hand washing
Product code MNR001
Availability In stock We ship within 24 hours of payment being credited to our account
Rozdáváme dárky k nákupu zdarma! Při nákupu v hodnotě:
501,0 Kč - 1 000,0 Kč
Hand disinfectant gel ANIOSGEL 800, 30 ml
1 001,0 Kč - 1 500,0 Kč
Protective hand cream Creme protectrice ANIOS, 50 ml
> 1 501,0 Kč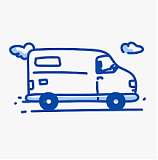 Free shipping
SPECIAL WASHING EMULSION WITH MOISTURISING AND REGENERATING ADDITIVES 500 ml, price 116 CZK/pc.

MANISOFT washing emulsion is designed for skin particularly stressed by frequent washing and disinfection. Excellent washing effect favourable pH value delicate perfuming natural protective skin coating lasts even in case of repeated and very frequent washing and disinfection. This washing emulsion is also suitable for DERMADOS dispensers.