Touchless wall dispenser DERMADOS S
Product code DAN002
Availability In stock We ship within 24 hours of payment being credited to our account
We give away free gifts with purchase For purchases worth:
1 000,0 Kč - 1 500,0 Kč
Hand disinfectant gel ANIOSGEL 800, 30 ml
1 501,0 Kč - 2 000,0 Kč
Protective hand cream Creme protectrice ANIOS, 50 ml
> 2 001,0 Kč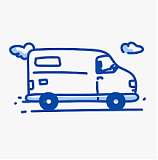 Free shipping
HANDLESS LOCKING LINE dispenser for soaps, disinfectants and creams DERMADOS S

Non-contact wall dispenser for hygienic cleaning of children and adults. The dispenser includes 4 1.5 V AA batteries for 0.5 l bottles for the application of liquid and gel disinfectants, soaps and creams in 0.5 l volume. The dispenser is suitable for both hygienic and surgical hand disinfection in healthcare, social care institutions, food processing etc.

It comes with a drip tray, 4 1.5V AA batteries and a wall mounting kit.